2021 Professional Development LIVE Programs
By Joining the IH Society, the annual membership dues covers the fees to attend our 3 LIVE Winter, Spring and Fall Programs - at substantial savings over non-member program fees. We are currently offering special prorated Spring membership rates.
Fall Program
Webinar
The William J. Pieper, M.D. Lecture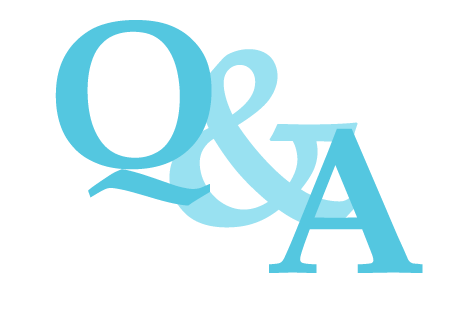 with Martha Heineman Pieper, Ph.D.
Distinguished Clinician, Author, and Co-Founder of Intrapsychic Humanism,
the Comprehensive Psychology of Optimal Child Development,
Psychopathology, and Relationship-Based Inner Humanism® Psychotherapy
Answers Your Questions
Martha Heineman Pieper, Ph.D.

Live Webinar: Saturday October 16, 2021, 1:30-4:30 pm
3 CEs for Psychologists, Social Workers, and Professional Counselors

Complimentary for Members and Students
General Admission: $60.00
Early Career Clinicians: $40.00
Post-graduate Fellows: $25.00
COVID-19 Hardship fee: $20.00
Dr. Martha Heineman Pieper will answer questions from participants on the principles of Inner Humanism psychotherapy and their application to treating adults and adolescents in individual psychotherapy, children in play therapy, parent counseling, couples therapy, and consultation with preschool teachers. Questions of general interest will be submitted in advance by members of the Intrapsychic Humanism Society, including the clinical staff and trainees at Smart Love Family Services. There will also be some opportunity for attendees to ask questions. Answers will cover key clinical principles and applications of Inner Humanism Psychotherapy as well as relevant aspects of the Psychology. Anyone who would like an orientation to the theory and clinical approach ahead of the program can find a succinct overview in The Privilege of Being a Therapist and articles at Articles - Martha Heineman Pieper, Ph.D.

Inner Humanism psychotherapy is a relationship-based approach developed by Dr. Pieper and her late husband, William J Pieper, M.D. It is the product of a unified understanding of both optimal child development and also the development and nature of psychopathology. This psychotherapy is being used by mental health professionals both in independent practices and in the Smart Love Family Services Clinics to help clients of diverse ages, ethnicities, socio-economic status, races, sexual orientations, and diagnoses. Dr. Pieper serves as the clinical consultant to Smart Love Family Services, which is a non-profit agency that has over 23,400 client visits yearly and also offers a training program in Inner Humanism for practicum graduate students, interns, and postdoctoral fellows across the mental health fields. The understanding of child development advanced by the Piepers also informs the Natalie G. Heineman Preschool and Kindergarten at Smart Love Family Services.
Presenter
Martha Heineman Pieper, Ph.D.,
is an author and psychotherapist who works with children and parents, and serves as a consultant to agencies and other mental health professionals. She is a founding board member of Smart Love Family Services, for which she provides ongoing consultation and insight to the clinical and early childhood education staff. She also serves on the Board of the Intrapsychic Humanism Society. Both of these non-profit agencies are based on Intrapsychic Humanism, the comprehensive psychology of child development, psychopathology and treatment developed by Dr. Pieper and her late husband, William J. Pieper, MD.

Dr. Pieper authored two best-selling, award winning children's books, Mommy, Daddy, I Had a Bad Dream! and Jilly's Terrible Temper Tantrums: And How She Outgrew Them. And she co-authored with Dr. William Pieper the best-selling parenting book, Smart Love: The Comprehensive Guide to Understanding, Regulating, and Enjoying Your Child; the popular adult self-help book, Addicted to Unhappiness: How Hidden Motives for Unhappiness Keep You From Creating the Life You Truly Want, And What You Can Do (2nd Edition); and Intrapsychic Humanism: An Introduction to a Comprehensive Psychology and Philosophy of Mind. She has written and presented on Inner Humanism® psychotherapy, and also on applications of the theory of Intrapsychic Humanism to teaching, parenting, foster care, the question of free will, and children's dreams and fantasy life, among other topics.

We look forward to seeing you at our programs!